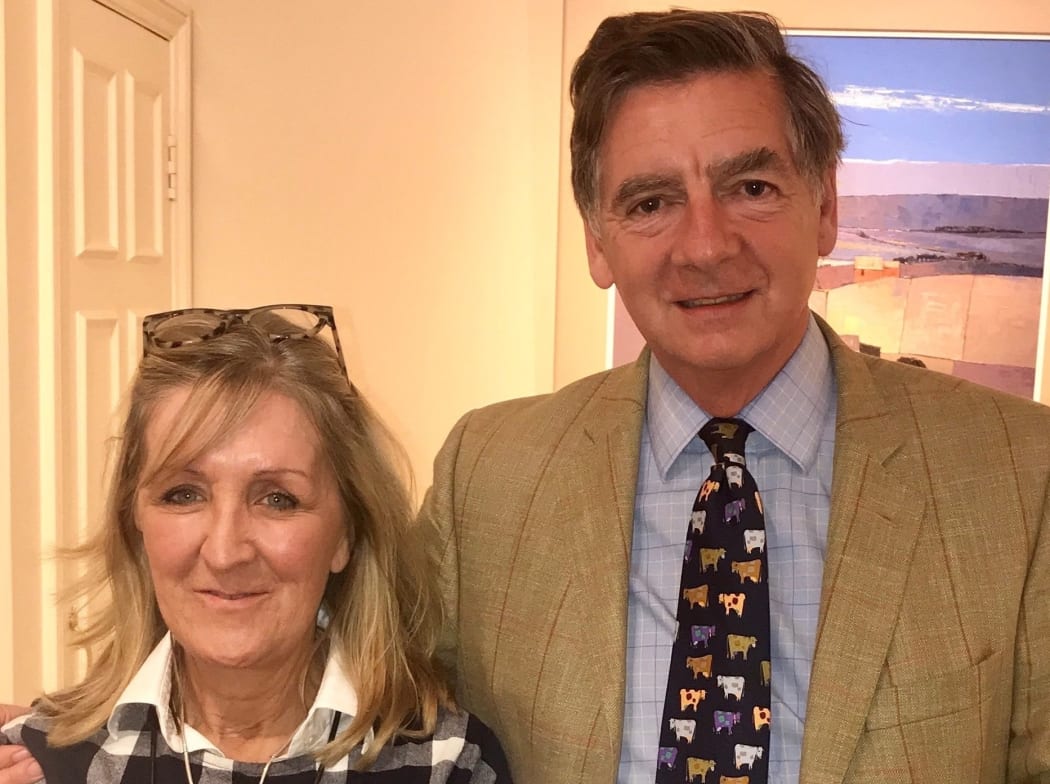 Welcome to the Wykeham Gallery's first blog post. We hope that you will enjoy our blog musings and find out more about what is happening here at the gallery, life in Stockbridge on the River Test and stay in touch with us and the work of our wonderful stable of artists.
We have just hung and opened an excellent exhibition featuring the work of Mary Pym - you can read and see more about Mary in our next post. This is one of the few 'solo shows' at the Wykeham and the largest collection of Mary Pym's work to be seen in one location. She has worked long and hard to produce such a broad body of work and her many followers are eagerly acquiring them! Mary has been painting and honing her style for over 50 years. I, on the other hand, have been severally employed and now I am lucky enough to be on my fourth career - a gallery owner, although I have been a life-long collector.
Some of you I know very well, however, some of you only get to Stockbridge occasionally. I have therefore decided that perhaps it was time to step out of the shadows and tell you a little more about me, the gallery and the work we choose to show.
I'd love to tell you that there was some great strategy or scholarly plan to our exhibitions, but the truth is something much more instinctive. There is that old saying - 'I know what I like' and that is very much the philosophy behind the Wykeham. I've owned and run the Gallery for 15 years, and the choice of work we hang and sell is very intuitive and very much my choice. I wouldn't sell an art work that I wouldn't give room to in my house. The good news for you is that my taste is fairly broad!
So how do I get to have such confidence in my taste and selection? Well there is no real right or wrong to collecting art; you do have to be governed by your gut feelings. There are those who buy work only for investment but that is tricky if that is your only motivation. Fortunately the gallery has a loyal following, who have bought into our artistic offering, and so we have grown together with our customers. We can't guarantee that an art work will grow in value but generally our choices have proved solid. Most of our customers have faith in their own taste as well as a trust in us to present them with an interesting and diverse range of living artists - all of a given quality and standard.
My own taste and confidence, like those of many of my customers, comes from years of buying and traveling and looking. I am a very visual person, be it taking photographs or, more recently, designing our new sculpture garden. Some might say that my taste is fairly sound until it comes to ties…
My father was a diplomat, so as a child I was dragged around the museums of the world and exposed to many diverse and exotic cultures. From the souks of Turkey to the jungle of the Congo, these were my formative experiences; a very spoiling rich cultural and visual diet.
So I plan over the coming months to share with you here on our blog some news on our latest exhibitions, thoughts on new artists we are bringing to the gallery and perhaps the odd diversion such as fishing or things Hampshire.
We'd be very happy to hear from you too, so please send us your comments either on the website, on the blog or through Facebook or Instagram.
So welcome to our first blog and thank you for your patience. We look forward to sharing more with you.
About the aurthor
Gerald Dodson is the proprietor of the Wykeham Gallery, a leading contemporary art gallery in Hampshire in the beautiful village of Stockbridge. Located midway between Winchester and Salisbury his quaint gallery exhibits paintings of all media, an extensive collection of bronze sculpture as well as ceramics and glass.
Gerald Dodson - Owner of the Wykeham Gallery