The exhibition comprises of three very different artists. Ann Armitage who has been with the gallery for many years with a dynamic, rich coloured collection of fruit and flower paintings.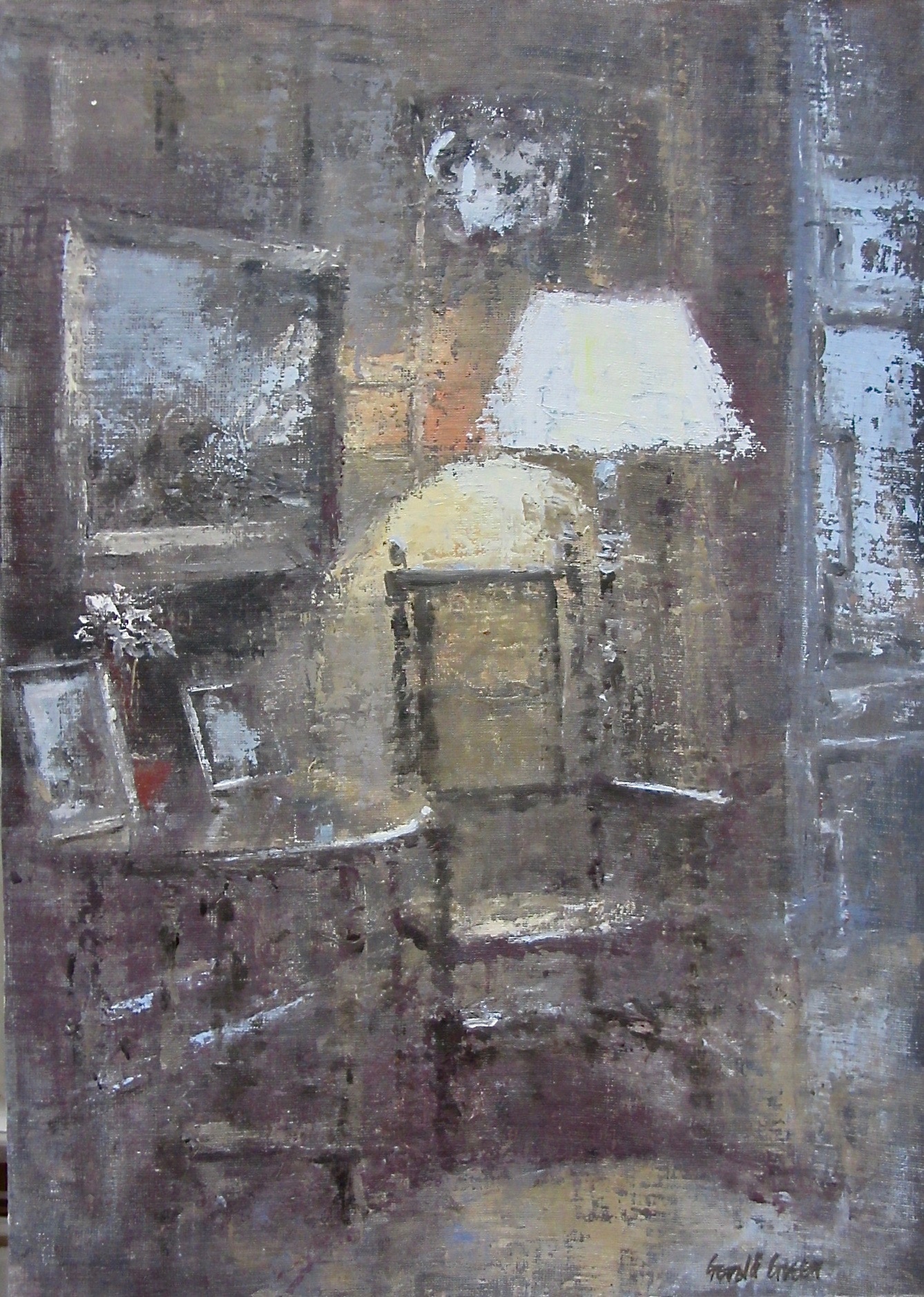 Gerald Green who is reknowned for his simple domestic scenes filled with amazing light and a more muted palette which bring these charming pictures to life.
The third and by no means last is Gareth Parry, a Welsh painter who takes great pride in his homeland which his rich oil paintings so lovingly depict.
The sculpture garden is looking particularly good at the moment and with all this rain is adding a lush green backdrop to the selection of fauna and flora in the garden, surrounded by sculptures, pots and a water feature.