Harry Brioche whose works appears at first glance to be simplistic is actually far from it and the content of his work surprises and delights each time you view his paintings, more details seem to emerge each time, giving these works a depth and atmosphere that like the weather seems to be ever changing.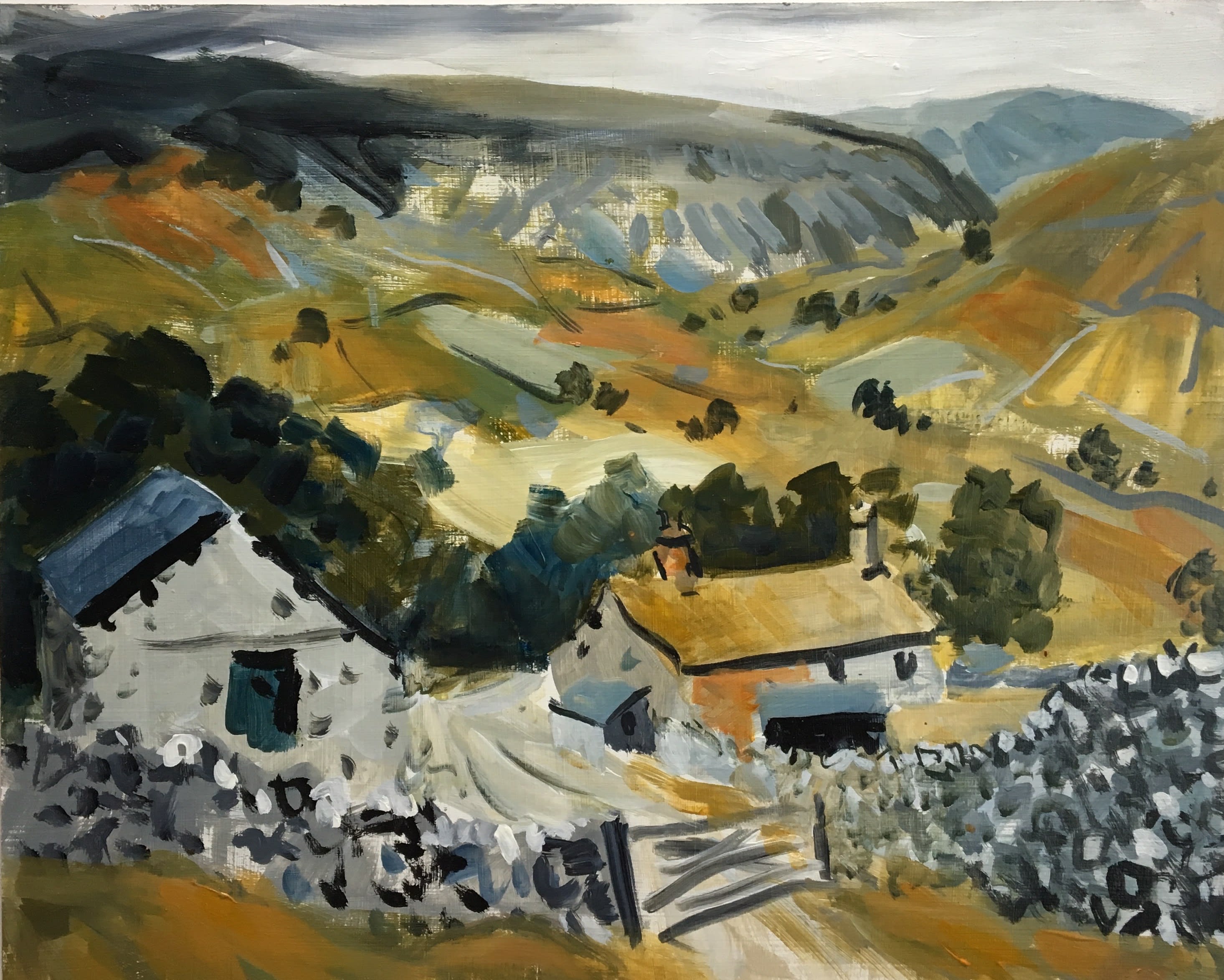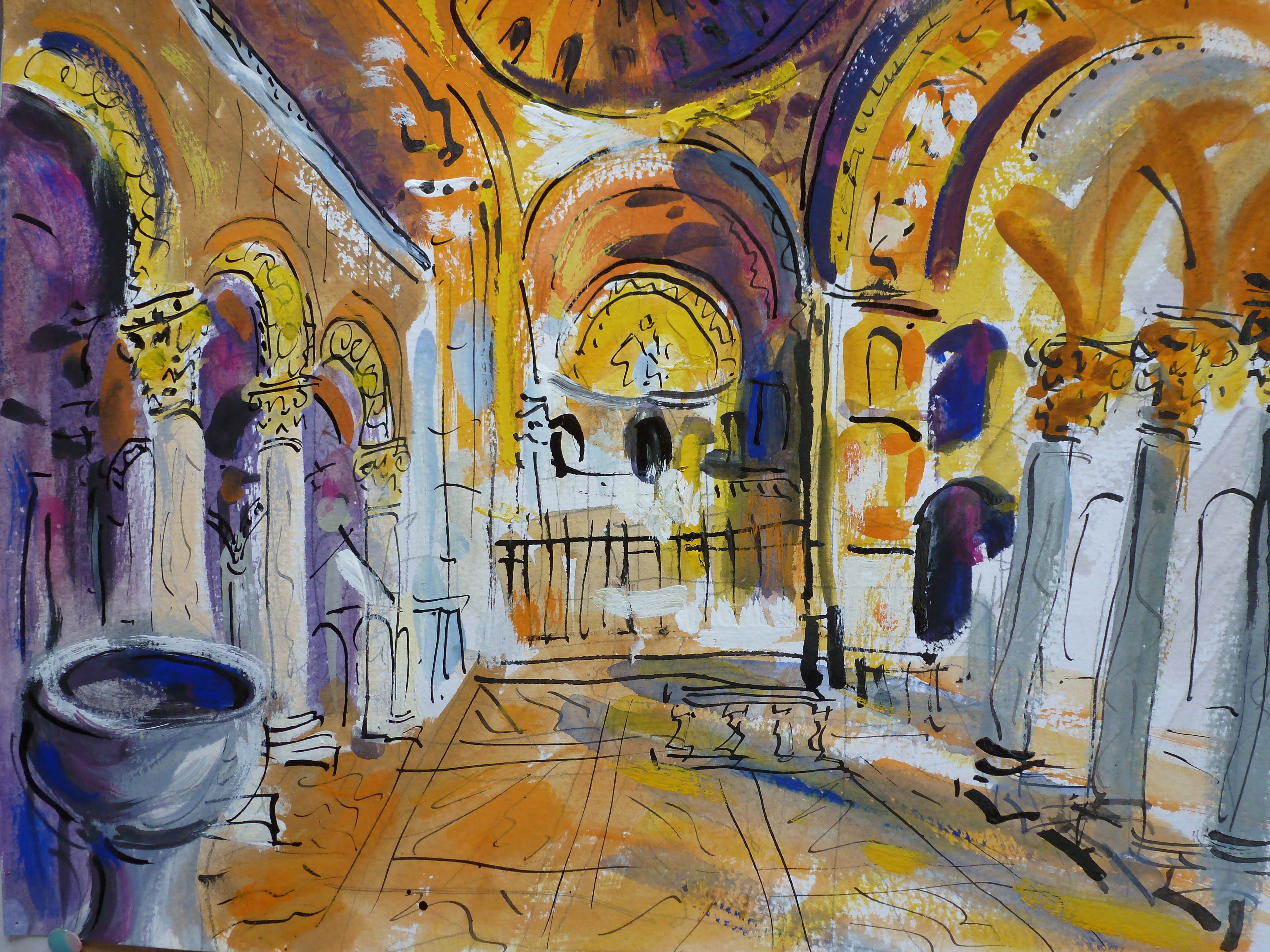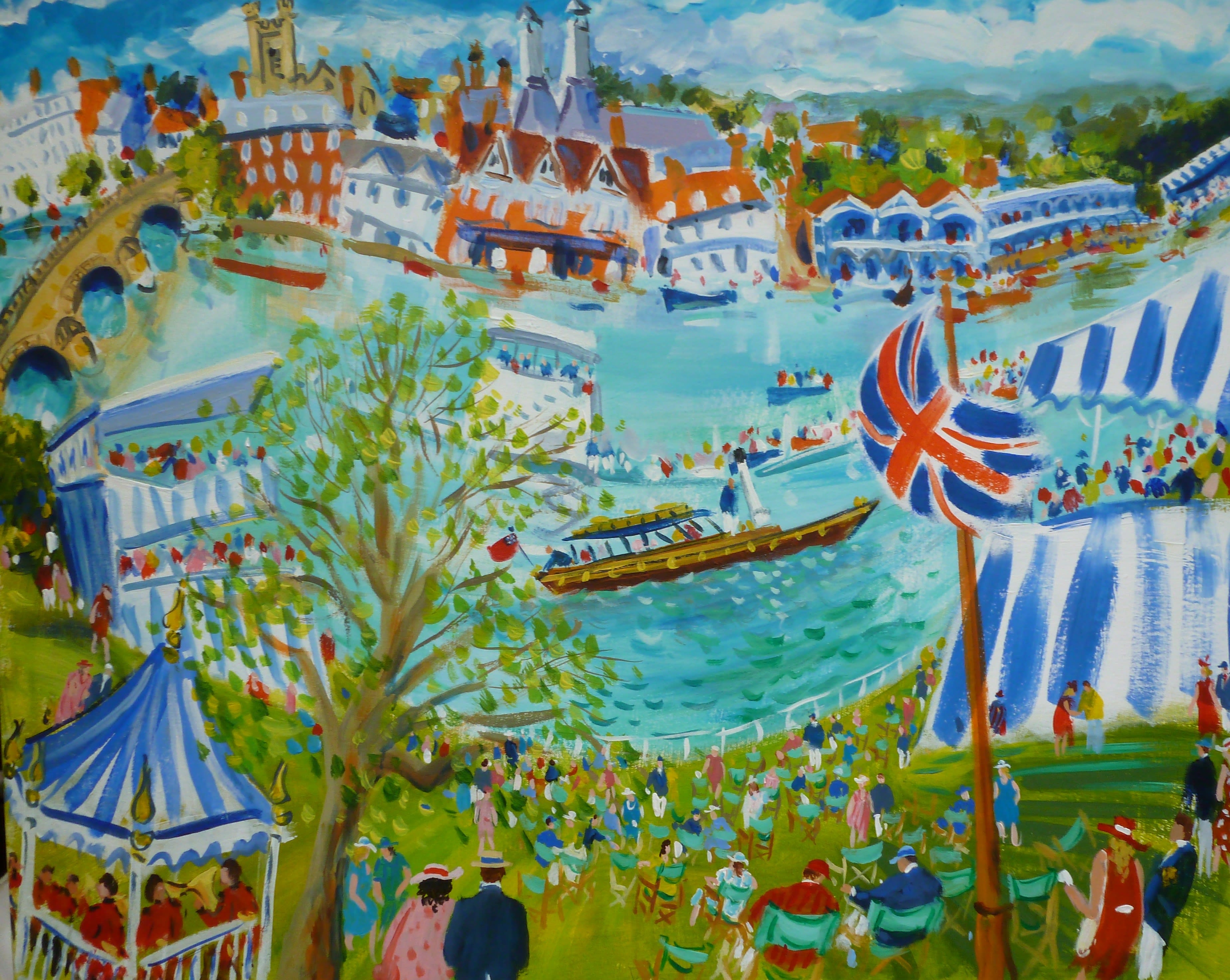 Ian Weatherhead's style started by depicting scenes as if you were looking through a fish eye lens and was how he freed himself from the precision of his architectural training. This approach has become less evident over the years but Ian still has his original style of arranging the subject matter in his own way, which makes his work instantly recognisable.
Ian uses a variety of palettes with deep earthy hues for his Yorkshire and Scottish paintings, oranges and ochres for his European works and bright blues and reds for his English scenes, giving his paintings such a wonderful energy.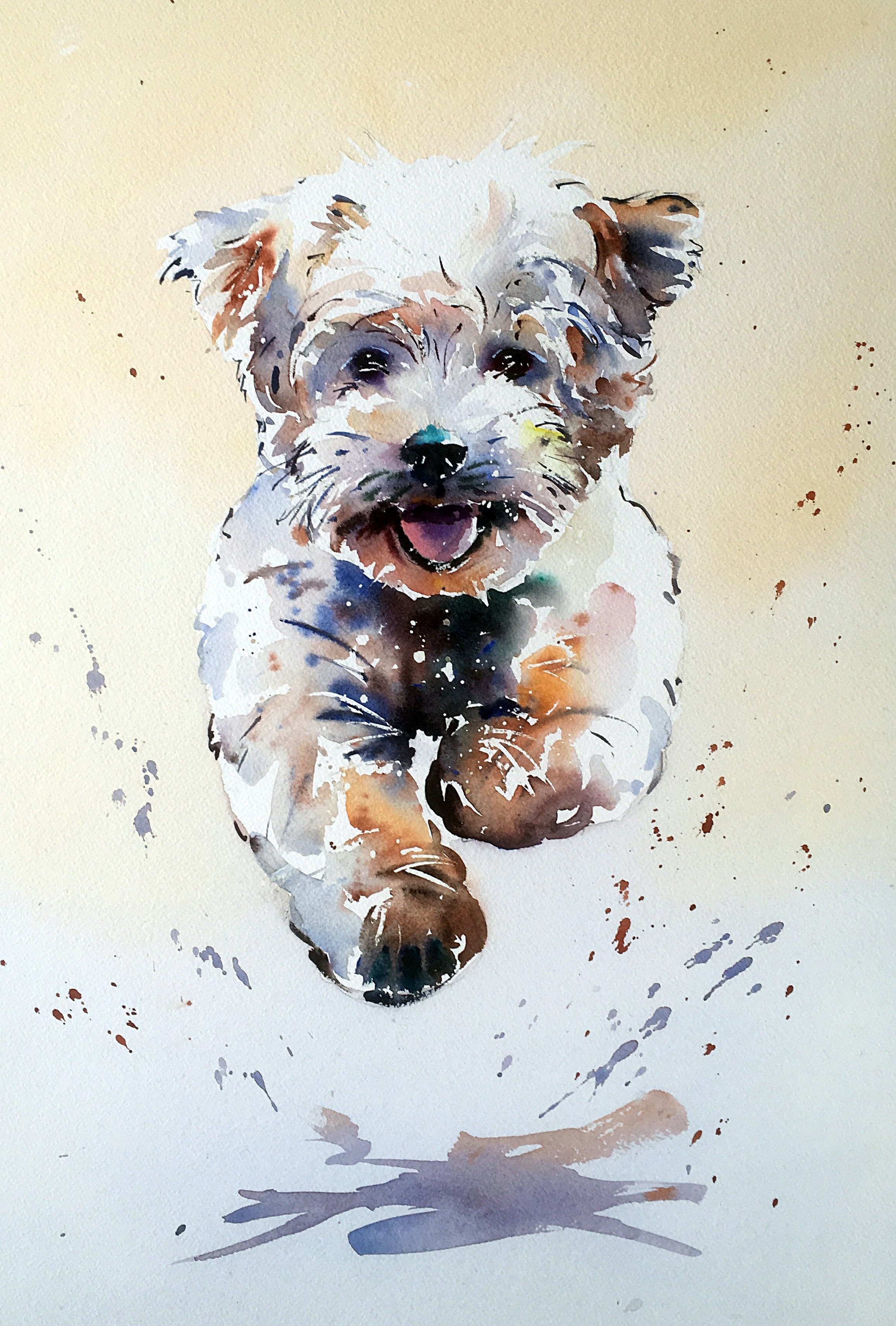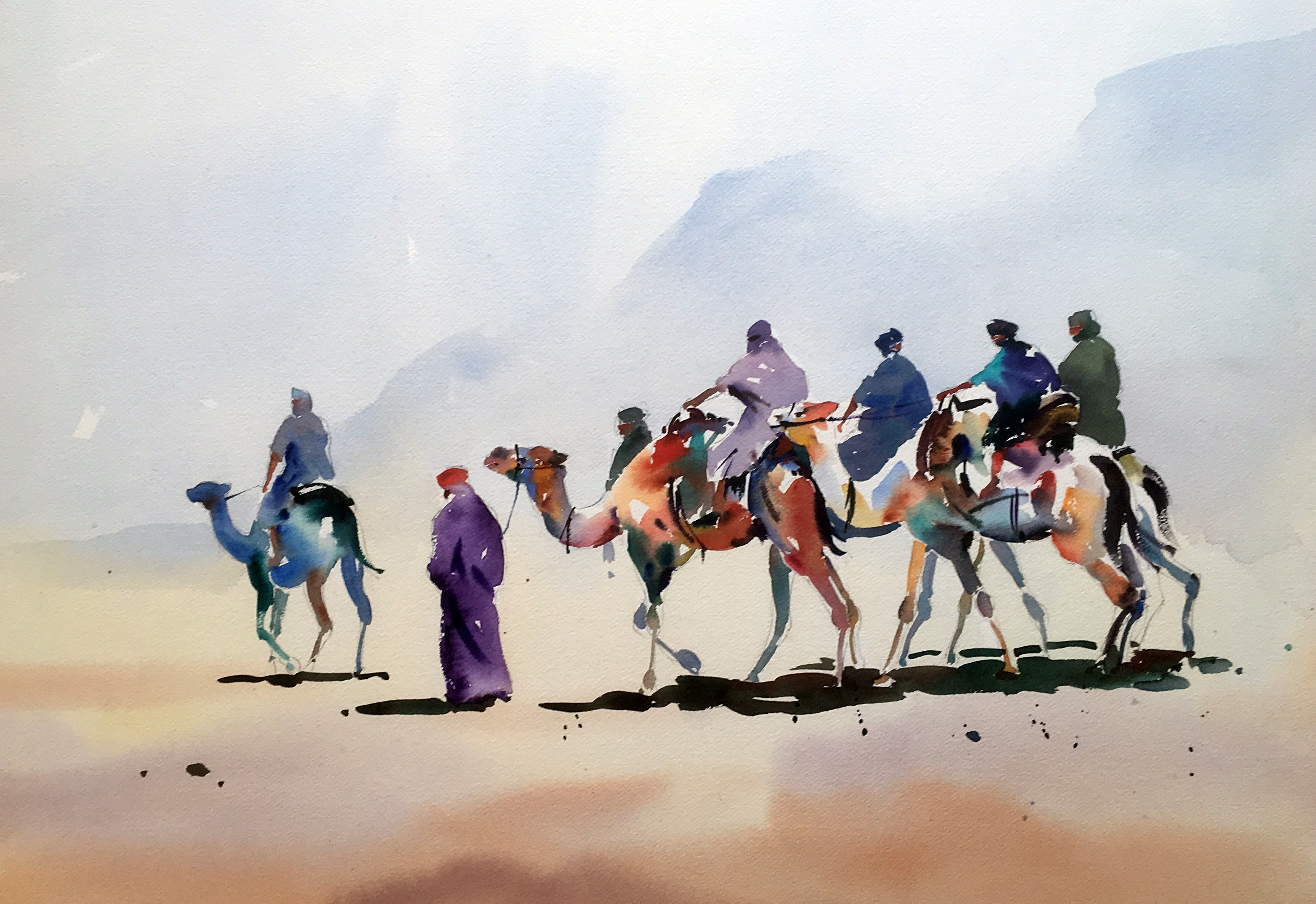 The final artist of this amazing trio is Jake Winkle whose brightly coloured fun paintings of animals are well known and loved by our gallery clients and in this exhibition Jake has added some wonderful landscapes of deserts, as well as seascapes of old barges, that have a stillness and serenity which has been greatly admired.
Please come in and view the show for yourself, which is a colourful feast for the eyes and a real celebration of Spring.