Ever since she was a child, Fi always had a creative side through involvement with pottery, sewing and drawing. By the time she attended school the creative arts took a back seat as she progressed in a career in accounting.
It wasn't until her children had grown-up that Fi took the opportunity to enrol as a mature student in an art class. Even though she was the oldest student in the class, she enjoyed every moment of it. In 2008, Fi and her family moved to the South of France and once they had settled in, Fi enrolled full time in art school. The rest, they say, is history!
Inspiration from the outdoors
Working as a plein air painter and often quickly, allows Fi to remain focused on the subject matter and a way to ignore any internal criticism that may creep in.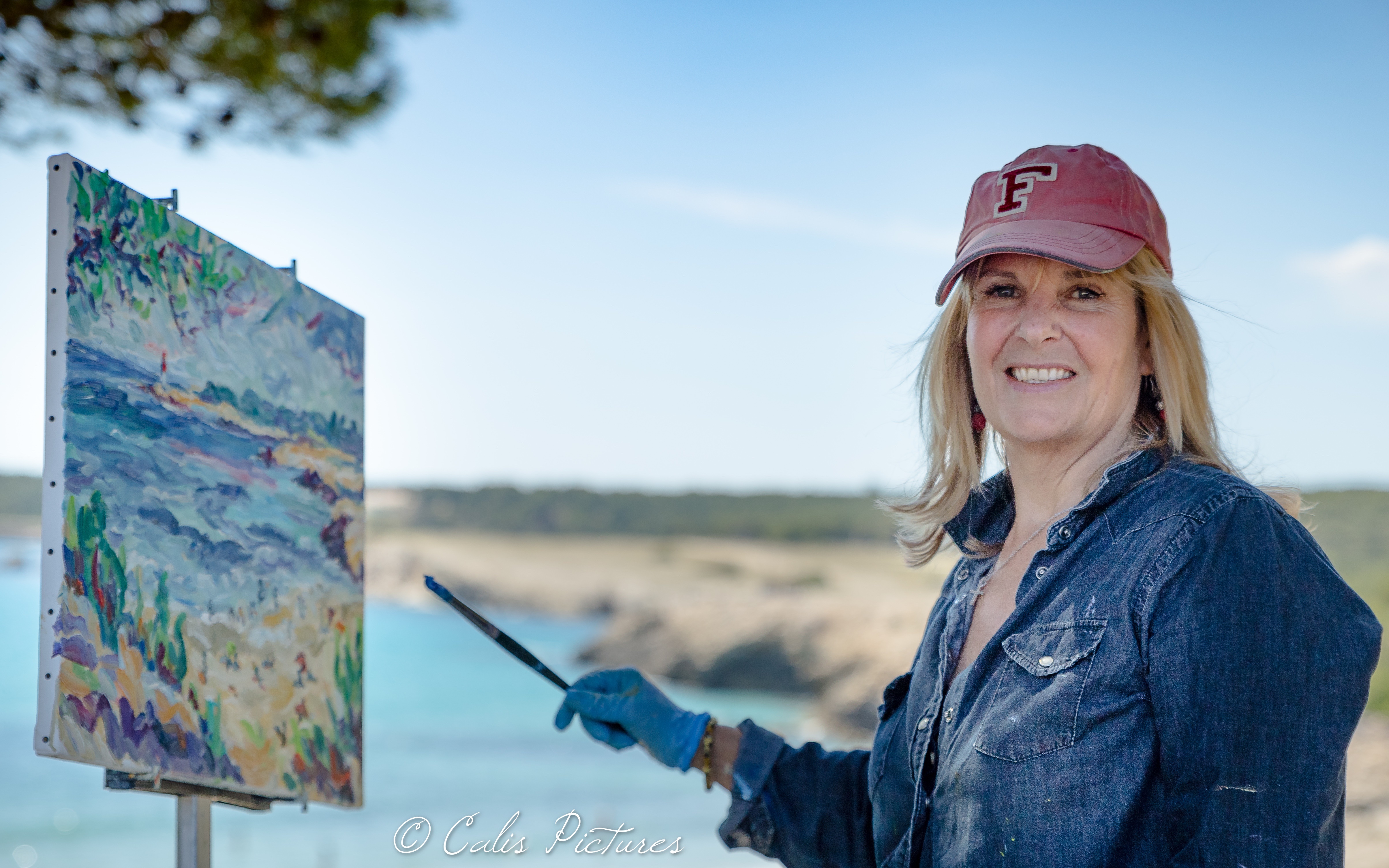 Working in oils, Fi has a large palette in order to create beautiful colours and richer greys within her work. To the amusement of her husband, she has a dedicated chest freezer - just for her palettes!
"I love to distil the essence of what you're seeing and put that onto canvas. It's an exciting push and pull journey. The heat on my back, the sound of crickets and the smell of the outdoors takes me to a different world. It is my happy place" says Fi.
Living in the South of France is hugely inspiring. Like so many great artists before her, she finds beauty and interest in her surroundings. From sunflower fields to passing strangers, Fi enjoys switching off and connecting with nature and the elements around her.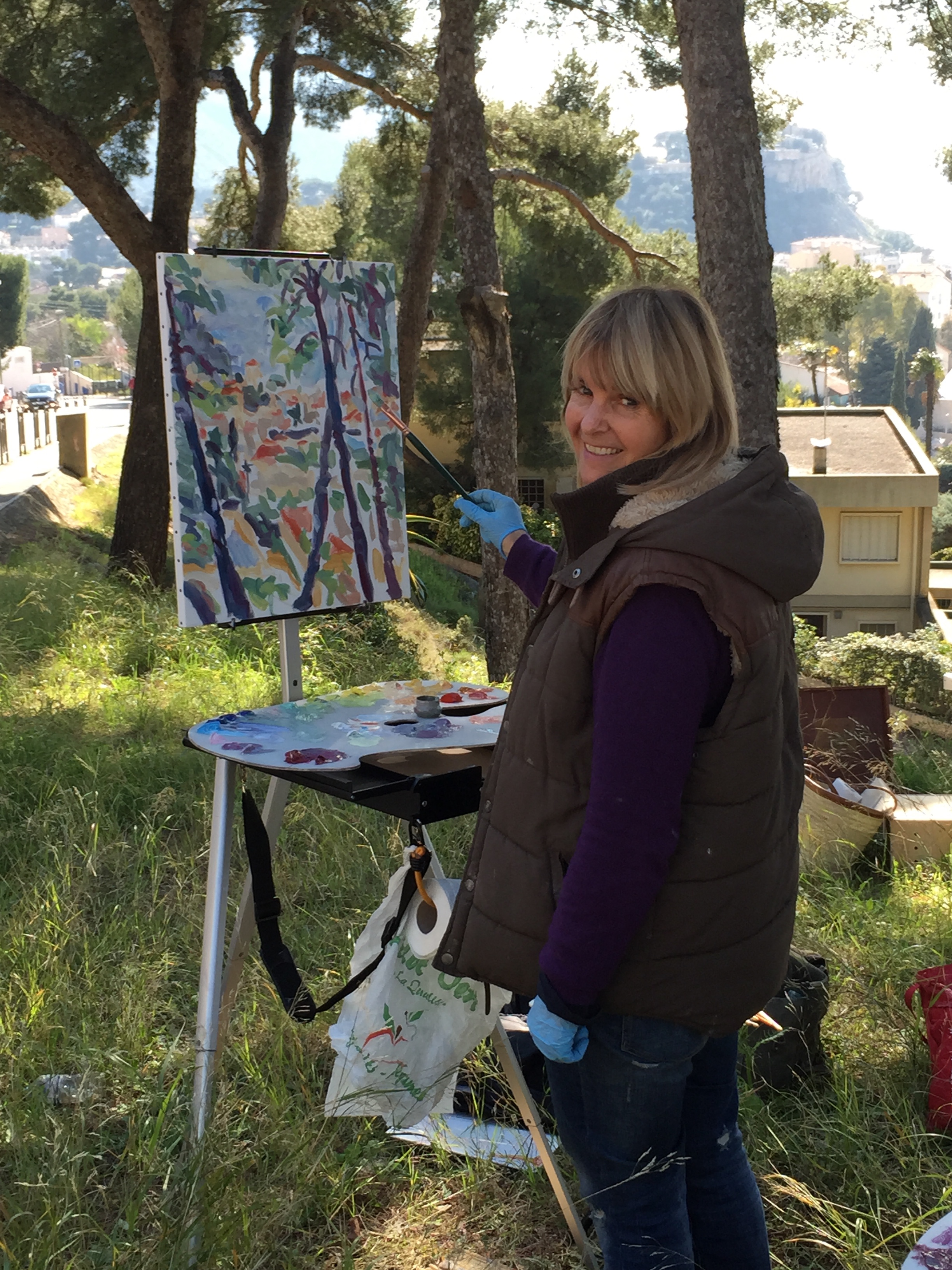 Upcoming exhibition
Fi will be exhibiting at the Wykeham Gallery from 13 - 28th March 2020. Offering 36 pieces, mostly landscape, of Provence scenes, sunflowers and lavender fields. Her work is often governed by the seasons and current landscape.
View her work or find out more about our forthcoming exhibition