As we enter May the Wykeham Gallery celebrates with a stunning show featuring three artists, Mike Bernard, Jethro Jackson and Paul Jackson.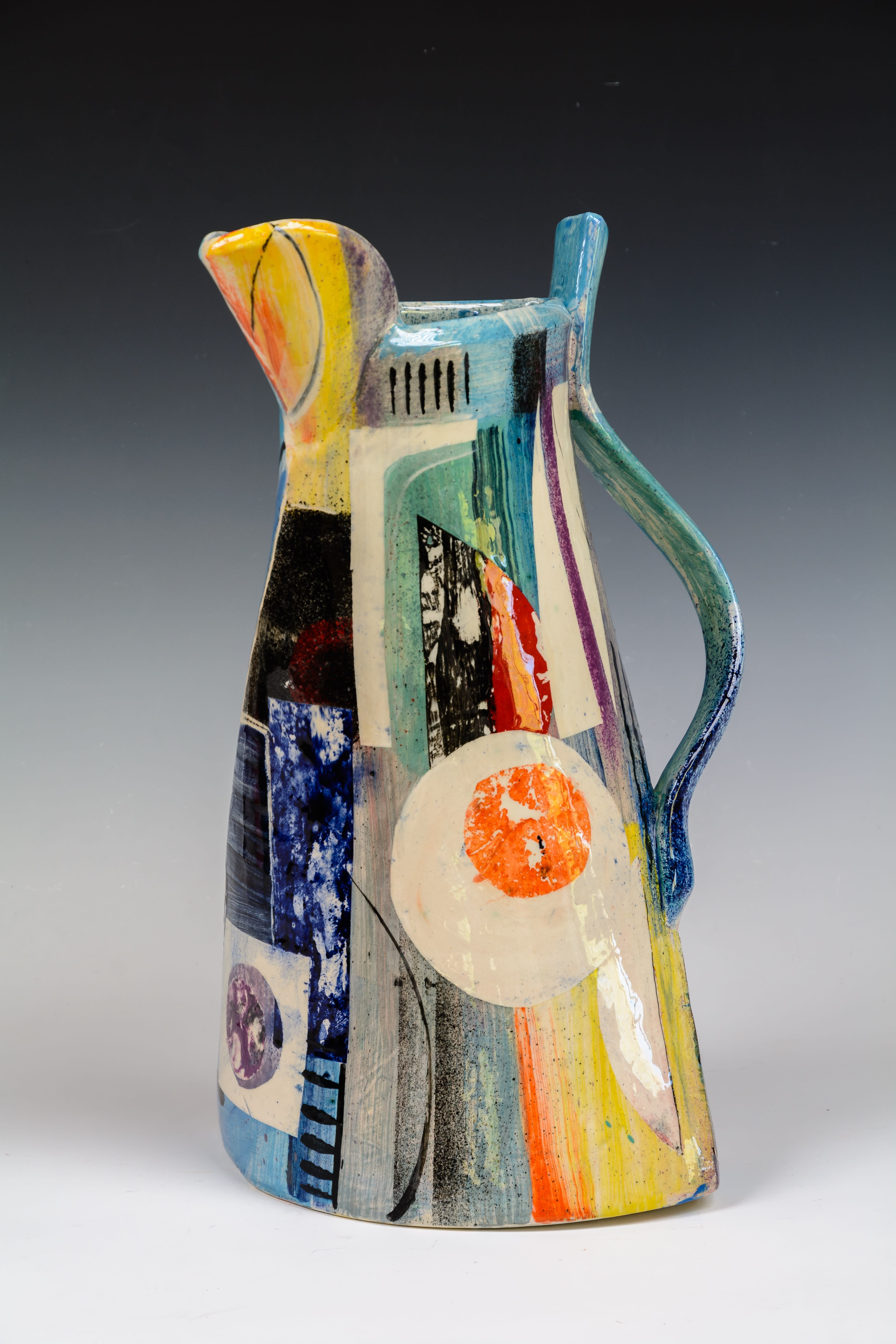 Paul Jackson, produces highly decorated ceramics with wonderful colourful series that celebrate places such as Madrugada in Portugal and the reflections of the colours and style of his home, Cornwall. His creations celebrate life and movement.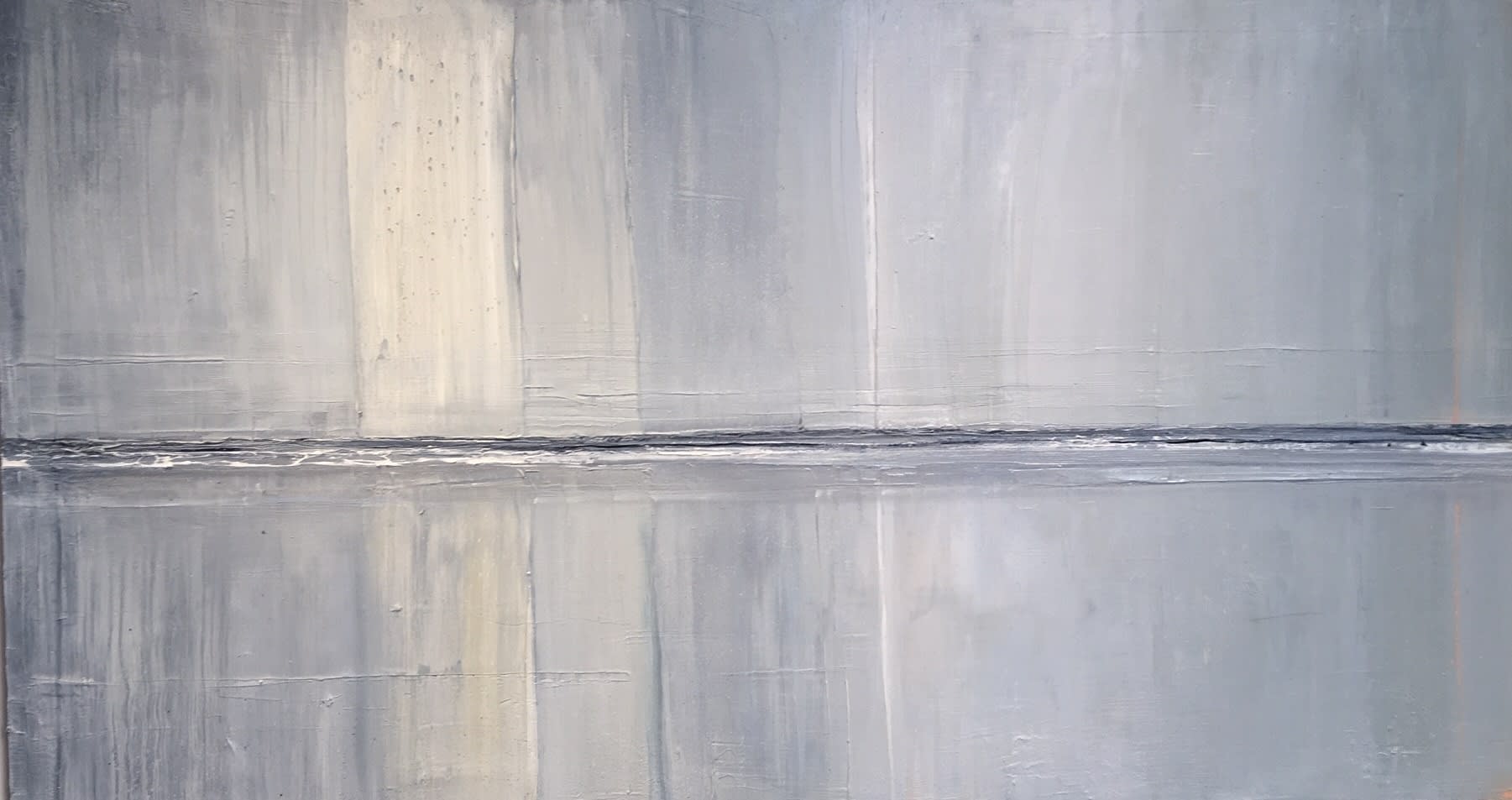 Jethro Jackson, Paul's son, who also lives in Cornwall has a wonderful collection that incorporates vertical and horizontal depictions of the Cornish coastline in soft colours. Jethro's work has a representational approach and uses heavy textured surfaces which places great emphasis on the paint itself, capturing those moments in time that are so special to his landscapes and seascapes.
These paintings are contrasted by Mike Bernard's work using mixed media and bold strong colours which incorporate cuttings from the local newspaper of the location of the painting, giving them an authenticity and character that is so indicative of his style. He believes that collage is an essential component of his work, which celebrates the spontaneous and unpredictable that keeps his work fresh.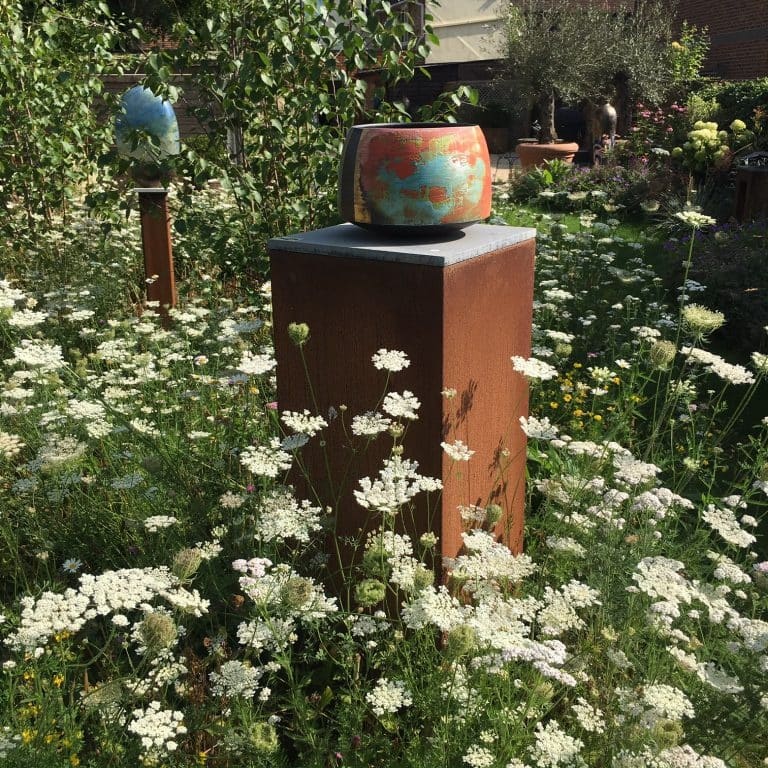 Do come down to the gallery to see the show first hand and also to enjoy the garden which is bursting into life, especially the wild turf area.