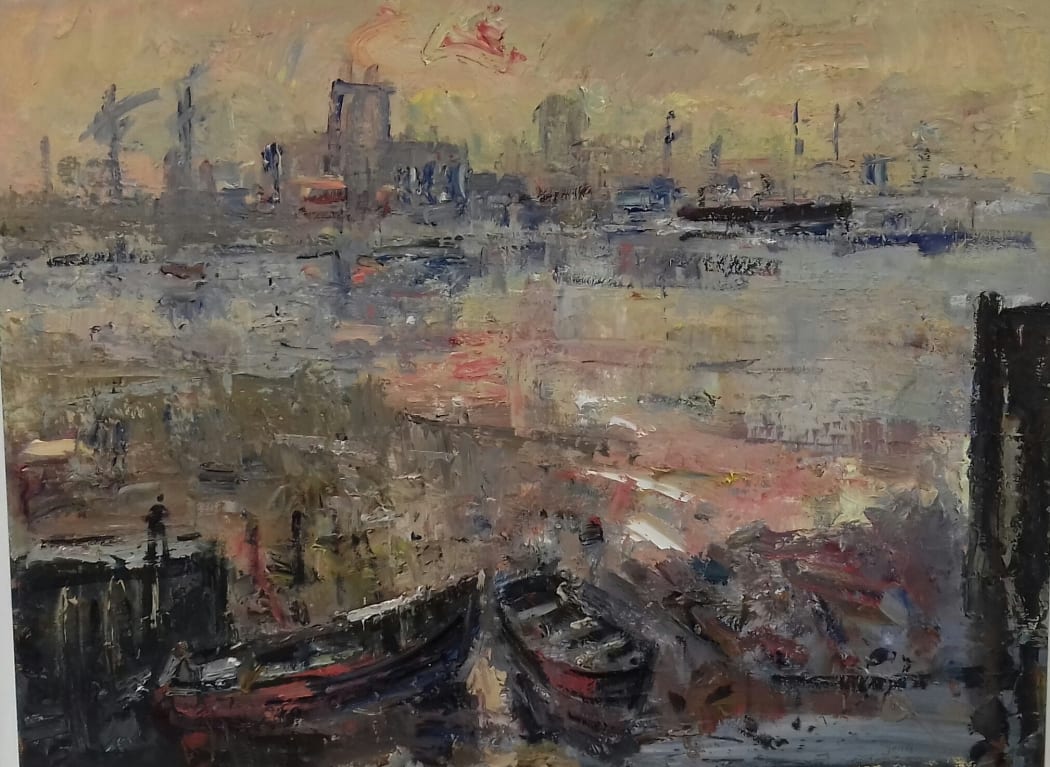 All three artists are oil painters though sometimes they work in other medium too. Peter Graham is very much a colourist in the Scottish tradition, perhaps a touch of the Howard Hodgkin in the intensity of his pallet and exotic destinations. A member of the Royal Institute of Oil Painters. His work has a wonderful intensity and is much prized in both public and private collections.
Pamela Kay has a string of letters to her name too - ARCA, RWS, RBA and NEAC. Her work is more domestic and intimate, very English and intimate in feel, you will not be surprised to hear she is a great plants woman too and a regular contributor to the Royal Academy's summer exhibition.
Last but by no means least is Gareth Parry - RCA, a Welsh man through and through and still drawing on his Welsh roots as a source of inspiration. His pallet knife style has great vigour and energy creating landscapes of light and nature.
Do come and have a look, it is one of the best shows that we have hosted.
About the aurthor
Gerald Dodson is the proprietor of the Wykeham Gallery, a leading contemporary art gallery in Hampshire in the beautiful village of Stockbridge. Located midway between Winchester and Salisbury his quaint gallery exhibits paintings of all media, an extensive collection of bronze sculpture as well as ceramics and glass.