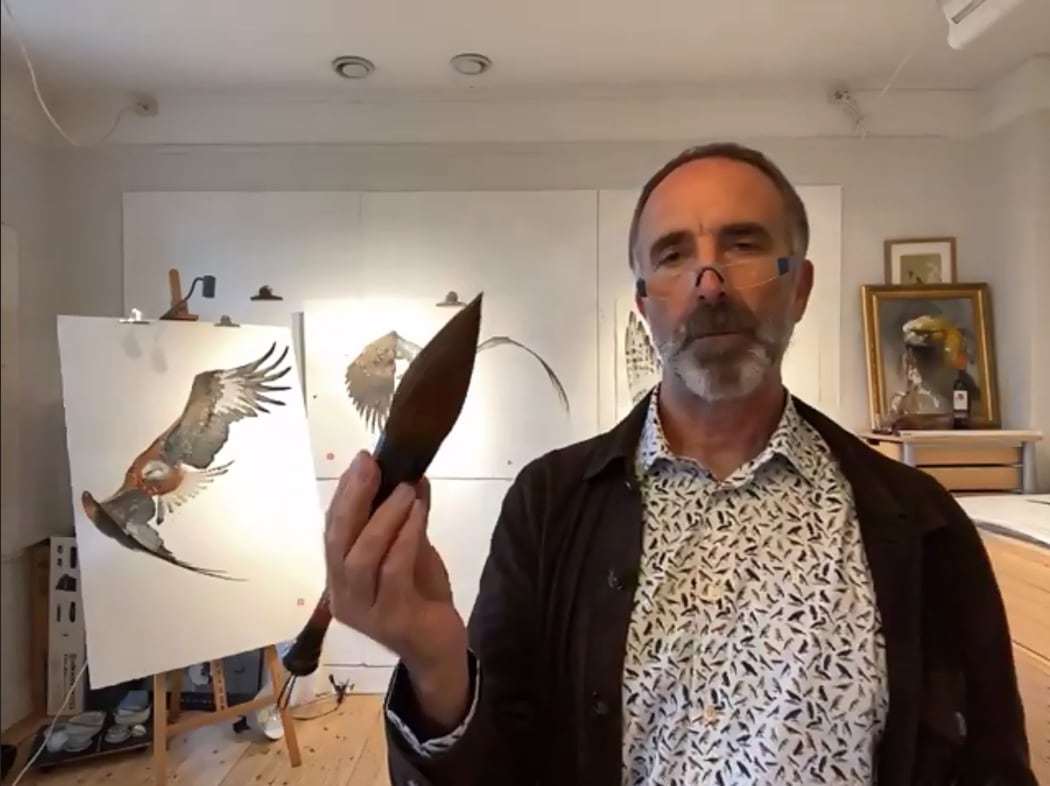 With his one man show taking place this May, we caught up with Karl Martens to find out more about the person behind the art.
What materials do you use for your paintings and what do you enjoy about using these tools?
First of all, I use Japanese and Chinese paint brushes together with water colour. I also use hand-made Indian paper and Arches rough watercolor paper. This combination is not great. They are actually not very compatible. The brushes are meant for Chinese ink, which has a much thicker consistency and is used on Chinese Xuan paper, a very thin, absorbent paper. The paper I use with these brushes makes the whole process extremely unpredictable so I never really know what the result will be. But this is the whole point of my painting—the search for the unexpected.

How do you paint your birds? Are they from photographs, reference books or memory?
Since I have painted birds as long as I remember, I know what most birds look like. I can conjure them up in my mind, and twist and turn them to my inner eye in order to come up with an interesting pose or form. But the most satisfying is to see them in real life, and then I have a bit of a photographic memory. So I paint from memory. Now and then I need to resort to a book to check some details, but mostly I know what they look like even in detail. But then again, I am trying not to focus on detail.
"I paint without thinking. The image is still there in my mind, in my subconscious. The hardest part of getting started is to just do the first paint stroke. To have a paintbrush full of watercolour and big empty paper.....Just start painting."
What draws you to paint wildlife? Have you always focused on birds or have you dabbled with other animals or nature based paintings?
I really don't know. I grew up in the country with parents who loved nature. And for some reason birds caught my fancy. They are such extraordinary creatures. So intense and varied in form and colour. I have painted some animals, but I don't know them as well so it's a whole different challenge. I have tried landscape painting, but I came to realise very early that I will never be a Constable or Turner.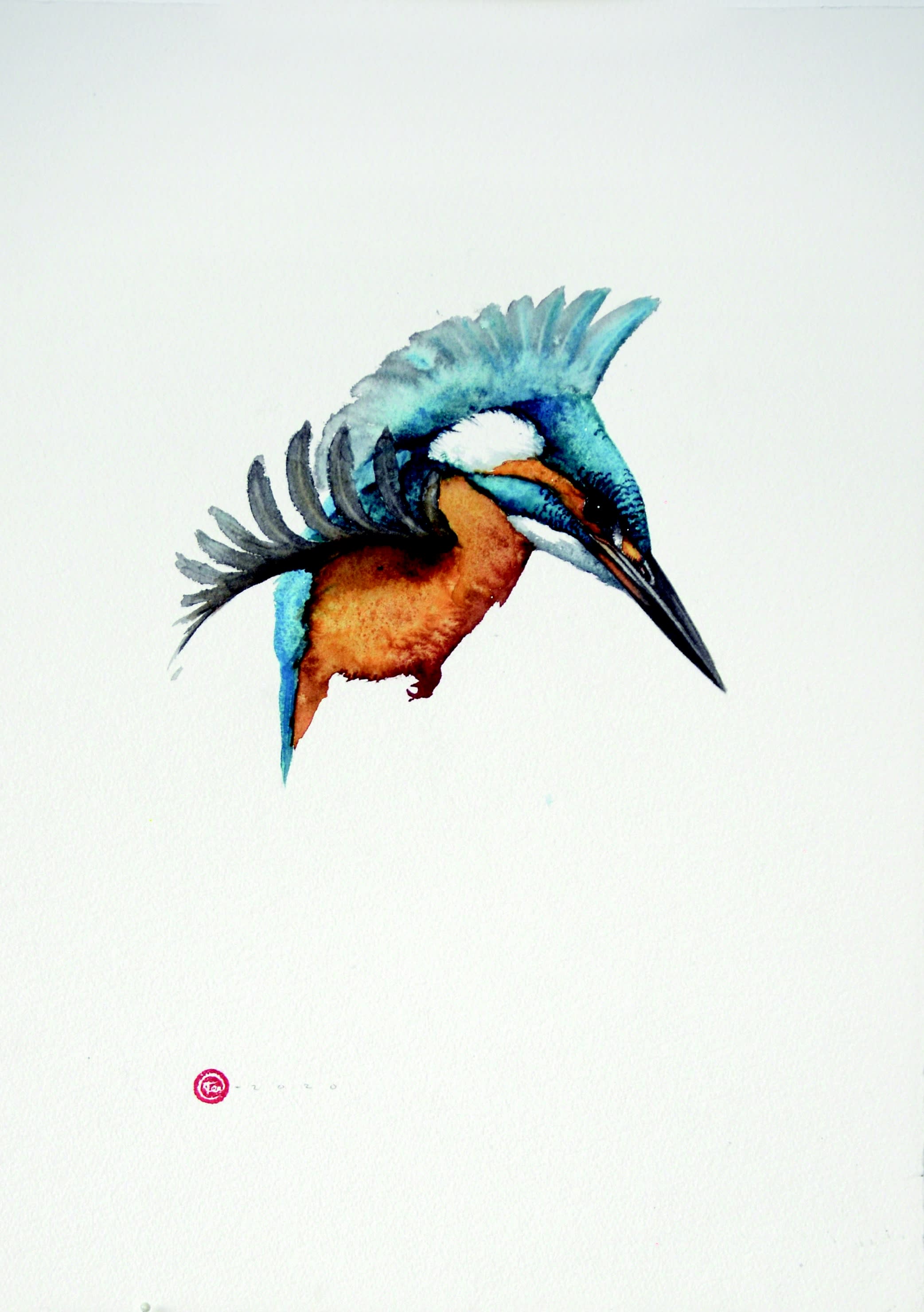 Has your style adapted or changed in any way over the years?
I have always painted every little detail of my subjects. Trying with all my might to make them "real". But I never succeeded. The never "flew away". This was also a sign of my extreme need for control. Like a compulsion of some sort. When I discovered Zen, my view of control changed. I discovered a way to train my self to let go of control instead, discovering that the result is often much more satisfactory. That is the absolute main reason for painting—trying not to focus on the result. Instead trying to focus on just doing, following the brush instead of controlling it, accepting mistakes as possibilities and trusting my intuition. Putting my intellect with all its limitations aside.

How do you prepare for an exhibition or the creation of new artwork? Do you have a method, setup or mindset before you start painting?
Generally I simply paint what comes to me. But for shows I try to have some sort of thought so that the collection is not all too broad. And normally I paint birds that can be found in the area of the show. I have found that one likes to recognise the birds in a painting. Once I had a few birds of paradise in a show in Stockholm. Everyone wondered why I had started painting fantasy birds… And then there are birds that one doesn't like in a particular area—like magpies or crows in England. In Sweden they are really popular.

My way of painting is based on ancient Zen painting. It can be described as "resting in presence, moving from emptiness."
This means not to focus on what's to come but only on the present moment, and letting the brushstrokes just happen, trying not to think of the result. I try to achieve this by carefully conceiving of an image, and then sitting in meditation until that image wanes in my mind and all that's left is my breathing in the present moment. Then I paint, hopefully without a thought. We call this mental state "emptiness". This is also the reason my painting goes have to be done very quickly, because after a few minutes the image returns to my mind and lets me see all the mistakes I have made. That's when I have to stop and live with the result. Often the result is much better than I could ever have planned.
The exhibition is running until the 30 May 2020; his artwork is available to view and purchase online, you can also keep up to date on the latest author news.